Janat News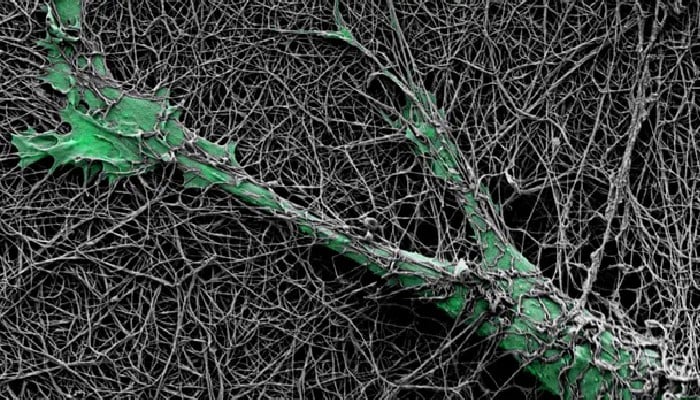 Skin cancer is spreading rapidly worldwide and it is believed that one in every 3 cases of skin cancer is of this type.

But now scientists have made significant progress in the treatment of this cancer.
They discovered that skin cancer cells form 'molecular drills' and these molecules spread to healthy tissues and other parts of the body.
This study from Britain's Institute of Cancer Research explored the molecular mechanisms that form in cancer cells during robotic microscopy.
These molecular maneuvers help infected cells attach to surrounding cells, allowing the disease to spread from one area to another.
This is the first time the cell mutation has been linked to a type of cancer, the researchers said.
If this type of cancer is detected early, the tumor can be removed through surgery, but if the disease spreads to other parts, treatment becomes difficult.
Researchers produced cancer cells in the laboratory that contain a protein called collagen.
Examining the genes in these cells, they discovered a specific gene, ARHGEF9, that plays an important role in the formation of molecular mechanisms.
This gene is found in all human cells, but in adults it only helps brain cells make new connections, while in childhood the gene creates a neural structure that helps cells spread throughout the body.
The researchers disabled this gene in cancer cells, which also blocked the formation of molecular mechanisms that prevent cancer from attaching to cells and spreading to other parts.
The research raises the possibility of helping develop new ways to treat this type of cancer.
The research work will change the way we think about cancer cells and tumors, the researchers said.
"Our work shows that the formation process of most types of cancer cells is almost the same, and what we discovered may help us understand how infected cells spread," he said.
The results of this research have been published in the journal Eye Science.
.
Janat News