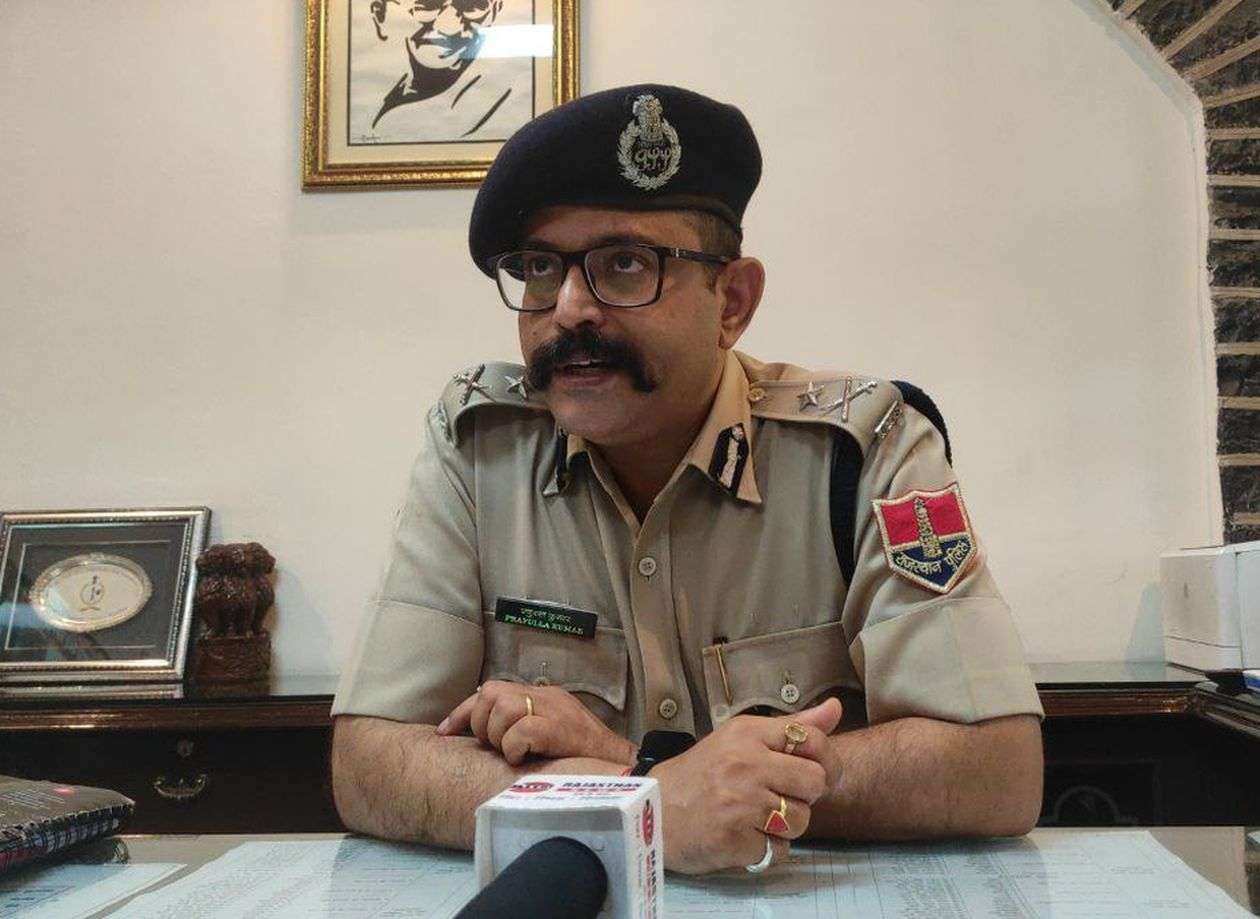 Taking the responsibility of handling the situation of tension in Udaipur city, new IG Praful Kumar in the range took charge on Friday morning. Here, new SP Vikas Sharma will join on Saturday. IG Praful Kumar, taking charge on Friday morning, said that the first challenge is to control the deteriorating situation and bring it back to normal. After this, work will be done on crime control in the division. It is noteworthy that after the brutal murder in Udaipur, the state government had expressed displeasure over the worsening tension in the state. Chief Minister Ashok Gehlot returned from Udaipur tour and changed Udaipur IG-SP at night.
MN, Janga, Bhatt and Meena breathed a sigh of relief
On Friday, high officials of the police administration heaved a sigh of relief after the challenge of the Jagannath Rath Yatra to go out peacefully in the city was completed. To control the tense situation in Udaipur, while the government had sent ADG ACB Dinesh MN and Udaipur Range Incharge ADG Srinivas Rao Janga to Udaipur, Divisional Commissioner Rajendra Bhatt and Collector Tarachand Meena were also directed to handle the situation. Chief Minister Ashok Gehlot may have patted these officers during his visit to Udaipur to handle the situation of tension, but their real test was to take out Jagannath Rath Yatra. The four officers heaved a sigh of relief as they overcame the challenge of carrying out the Rath Yatra, the city's biggest religious festival, on Friday amid a tense atmosphere. Along with controlling the situation of tension, everyone was wishing that the Rath Yatra should go out peacefully.
,