Due to Corona, there is a lot of enthusiasm among the devotees of Baba Barfani in Giridih regarding the permission given by the government for Amarnath Yatra after the last two years. Amarnath Yatra has been started for the devotees from 30th June.
People are leaving for Amarnath Yatra.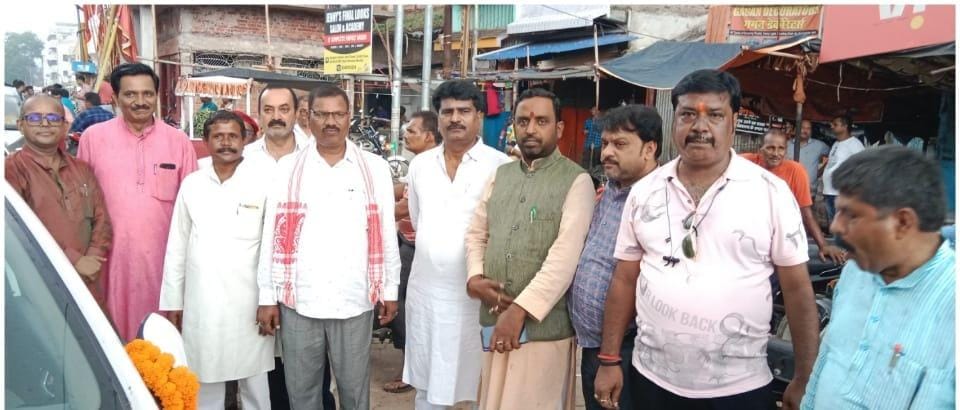 In this episode, a group of devotees left for Amarnath from Bada Chowk in the city. BJP leaders Mukesh Jalan, Mukesh Ranjan and Jeep Vice President Chhotelal Yadav, Janata Dal United State Secretary Sarju Gop, Raju Yadav, Binod Yadav, Manoj Jalan and others sent their best wishes to this batch.
Let us tell you that in this sacred work, sweets and water were also distributed by Arun Jalan and Pankaj Jain for the devotees, while the people leaving in the batch were mainly Deepak Yadav, Ward Councilor Vijendra Yadav, Mithun Chandravanshi, Santosh Pandey. There were many city dignitaries including Kaka.