Janat News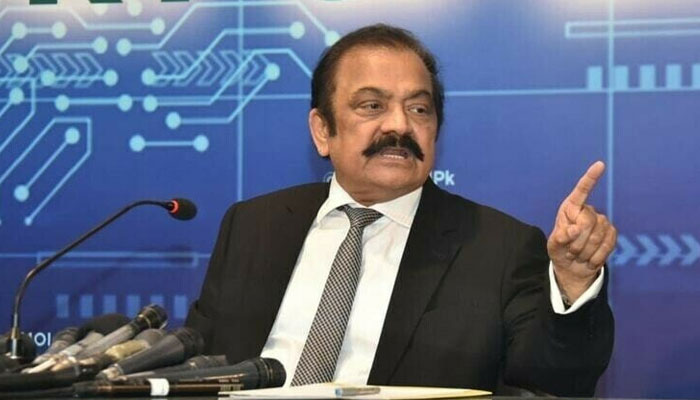 Federal Home Minister Rana Sanaullah said that when Maryam Nawaz complains to us, we tell her that we do not have a Chief Justice like Saqib Nisar, Supervisory Judge and Chairman NAB like Javed Iqbal, the old NAB law is also not available. What to say about what was available to Imran Khan.
Home Minister Rana Sanaullah while speaking in Geo News' program 'Aaj Shahzeb Khanzada' said that Imran Khan behaved like a human being in the court of the female judge, it went beyond rubbing his nose.
He said that the man was so shameless that he reached the empty court and asked Pathak to tell him that I have come to apologise. Imran Khan has also rubbed his nose and forehead.
He said that Imran Khan wants anarchy in the country, he has come to attack, we are ready, pray that if Imran comes to Islamabad with any company, they will also come with them, so they should only take children and women. Don't just send Imran Khan does not know what we will do with him.
.
Janat News